Dec 20th. Our Christmas Topiary completed today.
Dec 14th. New fence is looking very smart. Great handy work by local fencing company in Beckenham.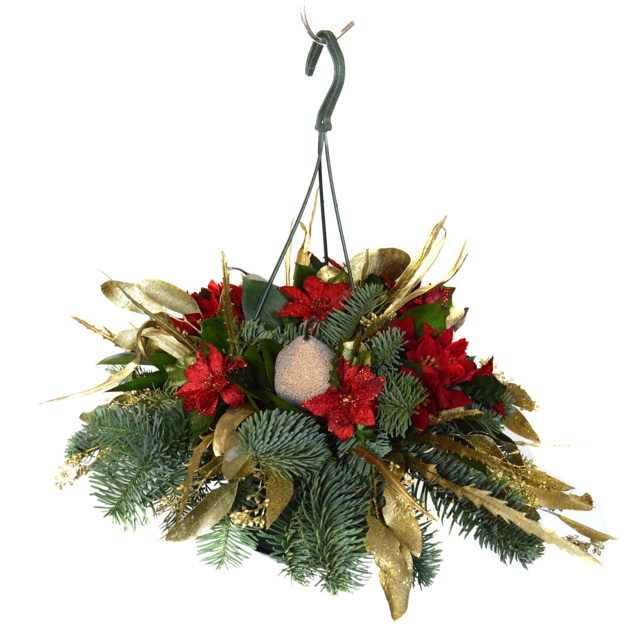 Dec 10th. We asked our very good friend Rita Henry from Four Seasons Floral Design to decorate some of our small "Liliane" hanging pots for Christmas. This one we call Golden Liliane.
Dec 9th. We planted this Lysimachia in the spring of 2012, this year it provided masses of yellow flowers and is still looking good for the time of year.
Dec 2nd. Prinses Irene Tulips arranged in a orange hanging pot.
Nov 30th. Day 3 and our fresh cut Yellow Tulips have started to open. We arranged 50 tulips into a hanging pot to bring some colour into the house.
Nov 28th. We have potted up 50 yellow tulips into a hanging pot and plan to undetake a mini photo diary over the next week or two as the tulips open and develop.
Nov 26th. We have been planting up Poinsettia Hanging Pots for this year's Christmas Festival being held at St Christopher's Hospice this Saturday - 30th November 2013. The event will include festive stalls, entertainment, refreshments, prizes, and of course a visit from Father Christmas! Do please come along.
Nov 22nd. Cinderella's Slipper a bespoke topiary frame designed and built by Topiary Garden for one of it's client.