Liliane Hanging Pots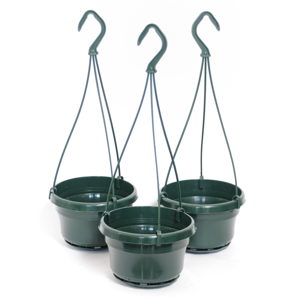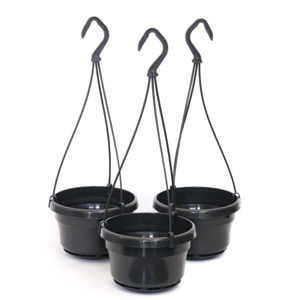 Liliane Hanging Pots are perfect for smaller plants. Liliane has a non-detachable saucer that provides a water reservoir which helps to minimise watering frequency. The Hanging Pot measures 9.5 cm in height and 14.7 cm in diameter, the detachable hanger is 31.5 cm in length.
Lightweight even when planted up the Liliane Hanging Pot gives flexibility as to where you can hang the pot either inside or out. The pot is also a good size to sit on a window sill with or without the hanger.
Our Liliane and many other hanging pots and hanging baskets are available from our on-line store Shop
Liliane planted up with Violette a Shadowdancer® fuchsia.